Report of Public Symposium" Global and Regional Strategies on Human Resources for Health"
Details,
Term: 23rd August 2017
Venue: Millennium Hall, Gunma University, Maebashi, Japan
Background
 In order to contribute to better understanding of interprofessional education (IPE) in the context of overall transformative scaling up of health professional education, the WHO Collaborating Centre (the Centre) have been organizing             (Photo 1) 
public symposiums in terms of global and regional strategies on Human Resource for Health.
 In this symposium, the Center invited three speakers, Dr. Indrajit Hazarika (Technical Officer, Health Workforce Policy, Division of Health Systems, WHO Regional Office for Western Pacific), Dr. Suwit Wibulpolprasert (Vice Chair of International Health Policy Program Foundation and Health Intervention and Technology Assessment Foundation), and Dr. Hiroshi Ogawa (Associate Professor, Graduate School of Medical and Dental Sciences Vice-Director, WHOCC for Translation of Oral Health Sciences, Niigata University).
Summary in brief
 The Public Symposium was organized by the centre at Tokyo Japan on 23rd August 2017. Approximately 50 participants including participants of IPE training course 2017, educators, health workers and students learned global and regional strategies on human resources for health.
 First, Dr. Indrajit Hazarika had the presentation entitled "Health Professional Education – Bridging the Quality and Quality Gap" (Photo 1). Dr. Indrajit Hazarika showed the current status of health situation in the western pacific region and introduced new and emerging health challenges for bridging the quality and quantity gap, particularly, from Human Resource for Health (HRH) perspective.
 Secondly, Dr. Suwit Wibulpolprasert had the presentation entitled "Challenge on Health Workforce Development to Support UHC" (Photo 2). In the presentation Dr. Suwit Wibulpolprasert introduce the strong global top level commitments on Universal Health Coverage (UHC) and HRH challenges including skill mix, shortage/distribution/retention, competency, motivation/ incentives, provides patients relationship, trade and technologies. He also show the global movements on HRH including UNGA/SDG. WHA/RC resolution, Global HRH Strategy, HEEG, Trade, Regional and global Networking, and emphasize that the "National/ Institutional actions and networking" is most essential point for implementation of the strategies.
 Thirdly, Dr. Hiroshi Ogawa had the presentation entitled "Strategy for Oral Disease Prevention and Health Promotion -WHO Perspective-" (Photo 3). He introduced the current situation of oral health associated with global health topics, including aging Non communicable disease (NCDs), and Universal Health Coverage (UHC) and Sustainable Development Goals (SDGs). Furthermore he showed the future aspects of oral health and emphasized the importance of multi-sectorial approach for the effective implementation of health promotion activity in his presentation.
                  Dr. Yoshiharu Tokita
                  Gunma University Centre for Research and Training on
                  Interprofessional Education.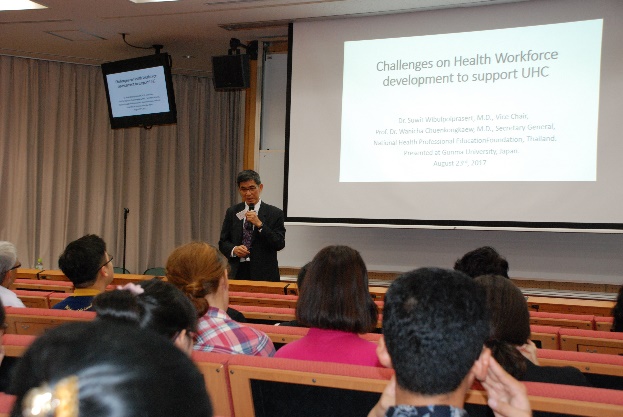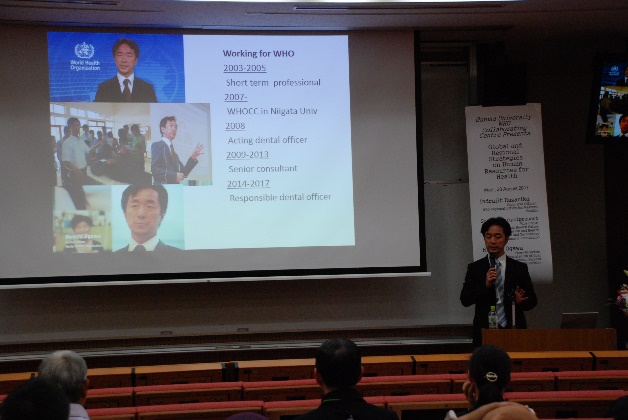 (Photo 2)                       (Photo 3)