All published studies about IPE are being collected and assessed.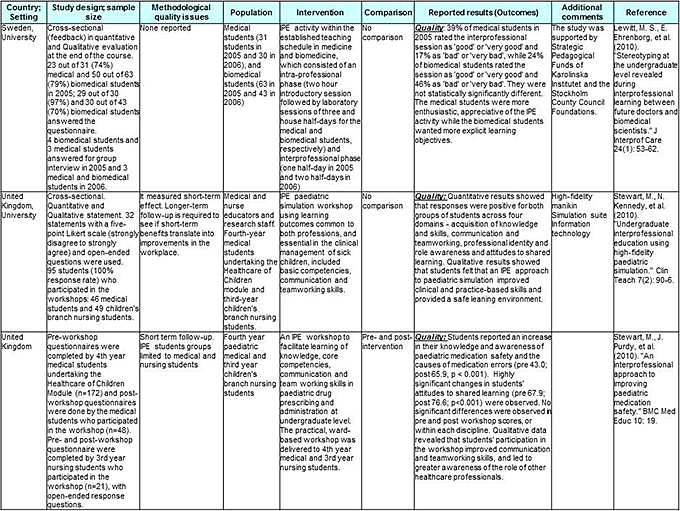 We are collecting and assessing all the published studies about interprofessional education. And, we are evaluating each study to address the specific questions, for example, does IPE have a beneficial effect on human resources development?; what kind of population or method is IPE conducted?; what is there the analysis tool to validate the IPE effectiveness?
The detailed activities are as follows: our staffs search the published studies associated with IPE using various database such as Pubmed/MEDLINE, CINAHL, ERIC, Google Scholar and Ichushi. We pick up a particular topic of the study using a set of specific criteria, and introduce each study at weekly meeting. Then, we discuss the contents of the report and consider the better methods of IPE. These research studies are summarized as the evidence table, and we are going to report to the WHO as a biennially report.