Report of the Visit to WHO Western Pacific Regional Office 2019
Title: Visit to WHO Western Pacific
   Regional Office 2019
Term: 7 May 2019
Venue: WPRO, United Nations Ave,
    1000 Manila, Philippines
Visitors: Dr. Hideomi Watanabe,
     Dr. Akinori Kama,
     Dr. Ena Sato
 
Summary in brief
 The members of Gunma University WHO Collaborating Centre (the Centre) paid a courtesy visit to Dr. Takeshi Kasai, Regional Director (RD) of the Regional Office for the Western Pacific (WPRO) and Dr. Peter Cowley, Acting Director of Division of Health Systems, and learned about new WPRO health strategies under new RD. The members also had a discussion Dr. Indrajit Hazarika, Technical Officer responsible for the Centre. The discussion covered (1) the collaborative activities among WHO CCs acting under Dr. Hazarika's coordination, (2) the conference in terms of educational reforms for primary care in 5 countries held in July, (3) the possibility for expansion of the Centre's activity in other than Laos PDR, and (4) guidance for the IPE training course in 2019.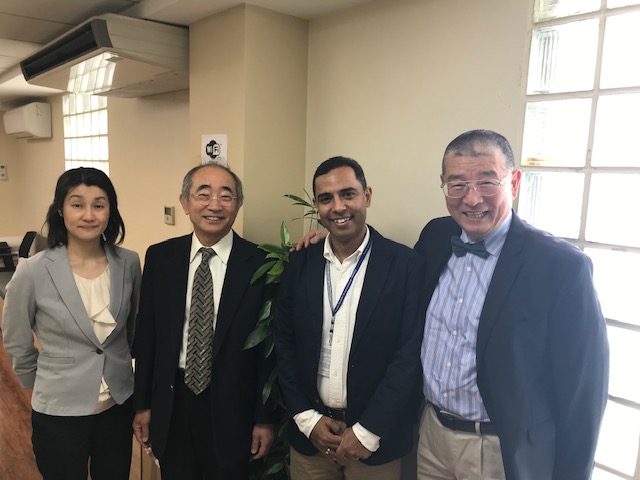 Dr. Hideomi Watanabe with the approval of WHO CC mission staff
              Centre for Research and Training on Interprofessional Education
                                       May 20, 2019